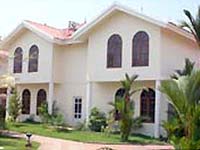 Category: 2 Star
Address:
Hotel Lake Palace
Opposite Punnamada Jetty,
Alappuzha, Kerala, India
Accessibility:
Lake Palace is 60 km from the Cochin Airport, 4 km from the Alappuzha Bus Stand, and 4 km from the Alappuzha Railway Station.
Locational Advantage:
Hotel Lake Palace is near to the Alappuzha Bus Stand and the Alappuzha Railway Station.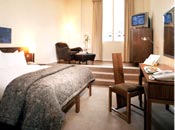 Hotel Description:
The Lake Palace is located on the evergreen banks of the Vembanad Lake in Alleppey. Lake Palace is surrounded by azure, captivating blue waters and green, soulful palm trees. The enchanting and charming blue water seems melting in the hotel creating a dreamy state for the travelers and the guest. The region where the hotel is located is also the venue of the Nehru Trophy Snake Boat Race. Last not the least, the Lake Palace is indeed a dream destination in Kerala.
Accommodation at Hotel Lake Palace, Alleppey:
Accommodation at Lake Palace is a creatively designed and developed to suit guest's taste to the best of luxury and comfort. The hotel coalesce Kerala architecture with modern standards of luxury. The Lake Palace boasts of Royale Cottages, Regent Lake View Cottages, and the luxurious Merland Water Villas to the guest.
Amenities & Services at Hotel Lake Palace, Alleppey:
24-hour coffee shop, internet access, moneychanger, conference hall, doctor on call, business center, and credit card acceptance.