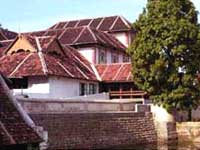 Category: 5 Star
Address:
Karali Kovilakom
Venguand, Calicut, Kerela, India
Accessibility:
Hotel Kairali Kovilakom is half hour drive through the countryside from the Cochin International Airport. And an hour and a half away from the Coimbatore Airport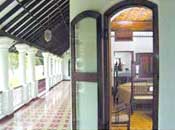 Hotel Description:
Hotel Kairali Kovilakom offers most authentic form of ayurveda as a universal healing art. The treatment provided in Kairali Kovilakom resort is a combination of physical, spiritual and psychological therapies that have relevance for the modern world. These therapies are complemented by yoga and meditation practices also.
Accommodation at Hotel Karali Kovilakom, Palakkad:
The rooms are categorized into Vengunad Suites and Kovilakom Suites at the Hotel Karali Kovilakom.
Amenities & Services at Hotel Karali Kovilakom, Palakkad:
Travel booking, room service, foreign currency exchange, doctor/nurse, driver's accommodation, photo processing, electricity transformers, courier service, secretarial services, airport transfer.